I live in a neighborhood with many old houses. There are plenty of late nineteenth-century examples, but the ones I like best are from 1900-1930. The acknowledged masterpiece of this period is George Howe's High Hollow, but there are plenty of runners-up, the work of accomplished Philadelphia residential architects such as Wilson Eyre, Frank Miles Day, Robert Rodes McGoodwin, H. Louis Duhring, and Edmund Gilchrist. These old houses seem to improve with age—the slate roofs get a bit mossy, the stonework acquires a patina, and the heavy hardware gets burnished with use. Their architects worked in more or less revival styles, and because they acknowledged the past, the passage of time has been kind to their creations. Indeed, these houses probably look better today than when they were spanking new. In contrast, the handful of mid-twentieth-century works by Louis Kahn, Robert Venturi, and Romaldo Guirgola, seem embalmed, caught in the moment of their construction. It is not just a question of materials, although smooth stucco tends to weather poorly, and tar-and-gravel roofs don't age gracefully. It has to do with their disconnection from history. Modern houses look their best on Day One, when they are new, fresh, unsullied by use or time. It is all downhill after that.
Much has been written about the recently completed FDR Memorial in New York, designed by Louis Kahn. It was the great architect's last project, and he had just completed it when he died in 1974, almost four decades ago. Kahn's design reminds us how much has changed in forty years. First, the commission was not the result of a competition, no hoopla, no wowing the jury, no rush. Instead Kahn was given the time to ponder and reflect—which is how he worked, anyway. Second, although the site covers about three and a half acres on the tip of Roosevelt Island, the memorial itself is an open-air room, only sixty feet square; Kahn felt no need to spread over the entire site, treating the rest instead as a green forecourt. The room is close in spirit to the commemorative block of marble that FDR's friends erected in front of the National Archives in Washington, DC. Third, the memorial is not only small in size, it is focused. A single quotation (the famous Four Freedoms speech) and the president's name, are all the writing there is; no didactic explanations, no rhetoric, no wheel chair, no Fala. Fourth, Kahn recognized that a memorial to a person must include that person's presence, here in the form of a bust by Jo Davidson. All important lessons for future memorial builders.
If I were compiling a secret history of architecture—those unpedigreed works of genius that stand outside the mainstream—I would include Gaudí, of course, but also many lesser figures: Henry Chapman Mercer, the builder of several amazing concrete structures in Doylestown, Pennsylvania; Paul Chalfin, the creative force behind that ebullient Baroque pile, Vizcaya, in Miami; and Simon Rodia, creator of Watts Towers in LA. I would also have to add my friend, George Holt in Charleston, whose Byzantine concoctions have no contemporary analog. There would also be a number of women in this company: Theodate Pope whose Avon Old Farms School anticipate Hobbits; Mary Elizabeth Jane Colter, who designed the wonderful stone structures that grace the rim of the Grand Canyon; and Sarah Losh, the subject of a new biography by Jenny Unglow. Losh (1786-1853) built little—a country church, a schoolhouse and a sexton's cottage—but  what she did build is exceptional, and exceptionally original. The small church of St. Mary's in the village of Wreay in the Cumbrian hills, where she lived, anticipates the Romanesque revival, but also includes personal decoration that has no historical antecedents: column capitals in the form of lotus buds; gargoyles in the form of winged turtles; a baptismal font carved (by Losh herself) with floral patterns; and a profusion of pinecones. Quite wonderful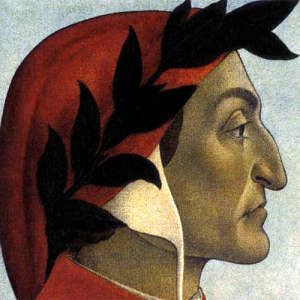 The United States has had a poet laureate since 1937. Why don't we have an architect laureate? An architect laureate could be responsible for advising on important national monuments and memorials, or on makeovers of the Oval Office. The U.S. poet laureate is appointed by Congress, so an architect laureate might have advised congress to be a little more restrained in the $621 million Capitol Visitor Center, or perhaps referee the Eisenhower Memorial imbroglio. But I doubt Congress would look favorably on such a position. After all, building buildings costs money, poets are cheaper (currently $35,000 a year).
I attended a public lecture by my friend Enrique Norten last night. He described recent work: a museum in Puebla, a business school for Rutgers, and a city hall in Acapulco—all three competition winners, and all three under construction. All are impressive buildings in different ways. The museum is an addition shoe-horned into a historic complex of buildings, the university building is a self-conscious icon for a re-planned campus, and the capitol is an imaginative exercise in energy conservation. But what struck me is what he did not talk about, but which seemed to me an important aspect of his work: his Taste. Norten's architecture falls into the category of lightweight construction, and brings to mind Renzo Piano, although it appears less studied and less obsessively detailed. And Piano's friendly designs can be so unthreatening as to be almost ingratiating, while Norten is never cuddly, and can be downright standoffish in a stylish contemporary way. The architectural equivalent of his five o'clock shadow. His approach to design is to solve problems, a quality he shares with Norman Foster. But while the latter's work has become increasingly polished, Norten's taste remains that of an ascetic. A Mexican Zumthor, one might say, a diligent craftsman, though without the Swiss architect's preciousness, and working on a larger canvas.