Style Wars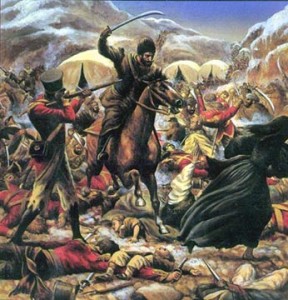 Some classicists have called for a  "war" with architectural modernists. While this sounds rousing, I believe it widely misses the mark.
For one thing, it creates a straw man called The Modernist. As if you could really lump Thom Mayne, Renzo Piano, Peter Bohlin and Moshe Safdie together. Modernism is as internally riven as the Republican party. The Koolhaas-Hadid-Libeskind fringe receives media attention, but many of the big serious jobs go to the Piano-Foster-Rogers faction. The Centre Pompidou was seen as the swan song of so-called high-tech design, in fact it was the beginning of a style that has come to dominate a variety of building types: airports, museums, office towers. There is also a reaction within modernism to the excesses of Koolhaas and company in the form of much more "traditional" and dare I say intelligent wing that includes Peter Bohlin, Bill Rawn, and Jack Diamond. They often pick up the pieces after their glamorous colleagues. For example, Diamond is completing a ballet-opera house, the Mariinsky II, after two failed competition entries, the first by Eric Owen Moss, the second by Dominique Perrault failed to produce a satisfactory result.
I do not include Frank Gehry. He is sui generis, more a Gaudi figure than a Le Corbusier let alone a Mies. He should be valued, but not imitated. Incidentally, I have seen the model of the proposed Facebook headquarters, and it's hardly Gehryesque, nor iconic (and actually much more appealing than Foster's donut for Apple).
Some years ago, I think in 2002, I participated in an Institute for Classical Architecture symposium. I remember Robert A. M. Stern chastising the audience. It's not enough to design expensive houses, he said, if classicism is to survive it has to expand into public buildings. Well, in the intervening decade, Stern, David Schwarz, Allan Greenberg, and Tom Beeby have done exactly that. There have been traditional public libraries, concert halls, and courthouses, as well as campus buildings, apartment buildings, and soon, a presidential library. I say "traditional" rather than classical for all these designers are eclectics. That is a strong card to play with clients, as John Russell Pope, Charles A. Platt, Paul Cret, Bertram Goodhue, and Ralph Adams Cram all understood.
It is clients, not competing architects, who are the key to a style's survival. It is true that at the margins, politicking and intrigue play a role, but ultimately, it is clients not architects who decide what to build. Or not to build. That is why Frank Furness's career foundered, as did Paul Rudolph's, and why Louis Kahn's rather ascetic architecture found few takers. If people like it, they will ask for it (that's why Venetian Gothic lasted well into the Renaissance—the Venetians simply liked it). As for that old bugaboo—"educating the public"—it didn't work for the modernists and it is unlikely to work for the classicists.
The modern American public has grown to expect a range of choices in food, dress, entertainment, culture, and so on. So why should architecture be exempt? I don't see a world where classicism replaces modernism, even less where modernism conveniently disappears. "You cannot not know history" said Philip Johnson. He was reminding modernists that the past matters. But the immediate modernist past matters too. There are still lessons to be learned from Aalto, Mies, and Kahn, and an architect—any architect—would be foolish to ignore them. What I do see is an uneasy (at least for architects) coexistence. This is not a call for complacency, but neither is it a reason for pie-in-the-sky appeals to battle.
Sorry to be long-winded. I am finishing a book on this subject so it's uppermost in my mind.
5 Responses to Style Wars