I watched a PBS Newshour segment last night on Singularity University. Well-named, this really is a singular organization of the sort that only California can spawn—where is Evelyn Waugh when we need him? Singularity is an unaccredited university, that is, it doesn't give degrees and it has no student body, although it does have faculty, some of whom appeared on the program, interviewed by Paul Solman. It's obviously liberating to be a professor without the irksome burden of students, for they were all remarkably happy, relaxed, upbeat types. In fact, they reminded me more of cheerful marketers than academics, and what they were selling was an optimistic vision of the  future. It was unclear if the visionary technologies described by these self-styled creative thinkers actually existed. But  "pushing the frontiers of human progress through innovation and emerging technologies" was apparently good enough for the Newshour. In an earlier life, I used to be a university researcher, looking for ways to make building materials out of recycled industrial waste. We rarely elicited the interest of the media—it was the 1970s, when news still meant hard news—in any case, we were more interested in doing the work than talking about it. Obviously, we had things backward. We didn't realize that the trick is to promote now, and  invent later.
London architecture office FAT has announced that it will shut down its studio next summer, after "exploring the potential of the projects as much as possible," reported Dezeen. (Architectural firms like FAT don't have offices, they have studios.) One less funny-name, I thought to myself. The big boys and girls—Foster, Gehry, Safdie, Stern, Hadid—simply use the name of the principal, as architects have always done. Piano adds "Building Workshop," which is a harmless enough affectation. Presumably, their buildings speak for themselves. Indulging oneself in a catchy, or at least memorable, moniker, is partly an attempt to stand out from the crowd, and partly a branding tactic: We are not simply a business, we are hip, artistic, creative. Hence names such as Morphosis, Asymptote, and Snøhetta, or the more outrageous BIG, MAD, and FAT. Interestingly, I can't think of a classicist firm that has adopted either faceless initials, or a funny name. Greenberg, Porphyrios, Simpson, and Appleton, follow the old convention. But perhaps that is a part of their brand: We aren't chic or fashionable, we just deliver buildings, the old-fashioned way.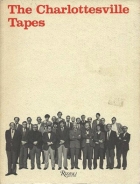 The Charlottesville Tapes is well worth a second read. In 1983, Jaquelin T. Robertson, then architecture dean at the University of Virginia, brought together two dozen architects to a private two-day confab (pointedly, no critics or historians were invited, only practitioners). It was a heavyweight group, a mixture of American, European, and Japanese architects, among them nine future Pritzker Prize winners, and four future Driehaus laureates. Each participant presented one project; discussion followed. The book is an edited version of the conversations. Reading the lively exchanges, one can only reflect on how much has changed since. Several of the participants (Philip Johnson, Paul Rudolph, Charles Gwathmey, O. M. Ungers, Carlo Aymonino) are deceased. Some reputations have risen (Toyo Ito, Tadao Ando), some have not (Kevin Roche, Cesar Pelli). Some of the tyros, like Rem Koolhaas and Robert A. M. Stern, have become household names. Stern presented a Jeffersonian dining hall at UVA—few would have guessed its traditional style would herald a comeback of classicism. Thirty years ago, postmodernism was in full bloom with Michael Graves the man of the hour. Not all the participants at the conference were as well-known: Frank Gehry was still building houses, and Léon Krier wasn't building anything at all. Much of the discussion centered on urban design. On this point, Robertson was not sanguine: "I have real doubts that the kind of media-hyped, consumer-oriented pluralism that we have today will in fact produce an elegant or an equitable urban environment," he wrote. Perhaps that was too bleak. The new urbanist movement had yet to appear, and Battery Park City, Celebration, and Poundbury were in the cards. So were iconic buildings such as the Bilbao Guggenheim and the Seattle Public Library, which would influence city development. But Robertson was right: as city building in China and the Gulf would conclusively show, good urbanism remains contemporary architecture's Achilles heel.
"Tradition does not mean guarding the ashes, but fanning the embers," observed Benjamin Franklin; similar quotations are attributed to Thomas More and Gustav Mahler. Guarding the ashes puts old fogies in their place, and fanning the embers nicely catches the sense of an active involvement with the past. One looks in vain for such involvement in much of today's architecture. Too many  architects have embraced novelty as the sine qua non of new work, perhaps under the mis-impression that they are designing products rather than buildings. But while the life of an iPhone is too short for the novelty to ever wear off, a few years at most, the life of buildings is not measured in years but in centuries. A building that merely offers the new-new thing, quickly become old-fashioned, or worse, out of fashion. Buildings that fan the embers of the past, by contrast, incorporate rich layers of meaning. During a recent visit to Louis Kahn's Kimbell Art Museum, the interior with its vaulted ceilings reminded me both of older art galleries and of ancient architecture. Because Kahn ignored the fashions of his day, his building continues to look fresh; because he observed the old conventions—symmetry, axes, a structural grid, top-light—his building suggests several time dimensions: today, 1972 when it was built, and a long, long time ago.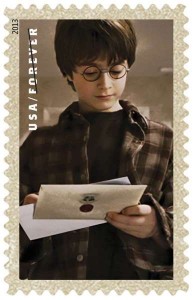 On November 19 the U.S. Post Office issued a series of 20 stamps honoring . . . Harry Potter. There has been a bit of a kerfuffle, since the commission that normally reviews the subjects of new stamps was by-passed in the process, and also because of the non-American subject. I have no objection to honoring a foreigner, after all, Vietnam has recently issued a 10,500 dong (roughly 50 cents) stamp honoring Ernest Hemingway, so why not commemorate a British subject. But instead of celebrating the author J. K. Rowling, the U.S. stamps honor her fictional characters—including Hedwig the Owl—moreover, the images are not illustrations that suggest reading or books, but stills from the Warner Bros. movie. The commercial nature of this misguided venture is underlined by the place where the stamps are being issued: Orlando, home of a Harry Potter theme park. Apparently, the cash-strapped Post Office has been keeping an eye on its counterpart in New Zealand, which last year issued a set of six stamps commemorating characters from the movie version of The Hobbit. The Vietnamese Hemingway stamp looks downright classy by comparison.