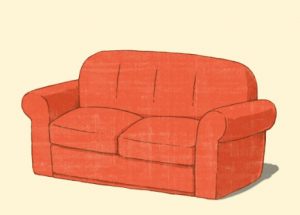 Writing a history of seating raises the problem of nomenclature. Take the couch, for example. The Greeks and the Romans dined on couches, which were really more like beds, which may be why the word derives from the French coucher, to lie down, although to complicate matters the French don't call a couch a couche, but rather a canapé. (You can use that word in English, if you want to be fancy.) Midwesterners used to call couches davenports, after the Massachusetts company that manufactured them. When I was growing up in Canada, we called a couch a chesterfield, a Britishism which has since gone out of fashion. The term is said to have derived from the fourth Earl of Chesterfield, who commissioned a heavily tufted leather couch in the eighteenth century. Couch or sofa? Sofa is a Turkish word, so is ottoman, although the latter is now commonly used to refer to a footstool. Couch seems to have prevailed; we say "casting couch" and "couch potato," and psychiatrists have couches, not sofas. Sofas seem to be more domestic, which may be why a couch that converts into a bed is called a sleeper sofa or a sofa bed. Go figure.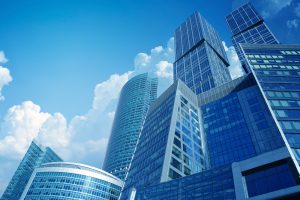 These days, urban buildings are playing just one penny-whistle tune: glass, glass, glass. It's as if there were a material shortage and we had run out of everything else. I don't miss exposed concrete, but what about limestone and brick, terra cotta and granite? But no, architecture has been reduced to one material—even spandrels and soffits are glass. What explains this phenomenon? Well, of course it's cheap. The engineer figures out the structure, and the architect wraps it in a glass skin. And the helpful glass manufacturers work out the details for you. It's also easier to design. No more worrying about junctions between materials, no more textures or finishes, no more colors, no more studying shadowing effects. Just wrap it up and it's ready to go. Nor do you have to worry about energy—all-glass buildings are as green as you want. Houston, Boston, London, Dubai—it doesn't matter. It used to be that cities had distinctive architectural characters, derived from different materials, different climates, different tastes. No more. It's just all glass, all the time.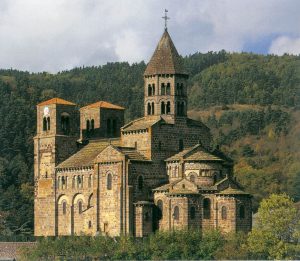 I recently watched an interesting lecture on YouTube delivered by Dietmar Eberle at the 2013 World Architecture Festival in Singapore. Eberle is the principal of the Austrian architectural firm Baumschlager Eberle. During his talk he referred metaphorically to Weekday Architecture and Sunday Architecture. The former are the places where we spend most of our lives, the places where we live, work, and shop. The latter, by contrast, are the special buildings that we use on weekends: museums, concert halls, casinos, and of course places of worship. In the past, "Architecture" was synonymous with Sunday Architecture, churches, civic monuments, royal palaces. Weekday Architecture was left to vernacular builders. By the early twentieth century, architects had made inroads into Weekday Architecture, and they were designing housing, factories, and department stores. The early modernists went so far as to try and abolish Sunday Architecture, with the result that it was often hard to distinguish a city hall from a warehouse. Today, it feels like we have moved in the  opposite direction: we have abolished Weekdays—as if every day could be Sunday.  Sunday Architecture is what the public expects, what the media covers, and what the schools teach.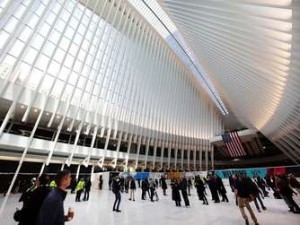 The newly completed Oculus in Manhattan is not just misnamed (an oculus is a round opening, not a slit) it is misconceived. It is not a question of design, or execution, or cost, but rather of the entire concept. Does a daily commute really require  this level of architectural rhetoric? Even if this were a substitute for Penn Station, it would be a dubious proposition. It made sense for our forbears to celebrate long distance train travel, when railroad terminals really were the "gateways to the city." Today, that is no longer the case. Even air travel has become a mundane, everyday affair. just look at how plane travelers dress—for comfort, not for distinction. This does not mean that an airline terminal—or a train station, for that matter—needs to be banal, the equivalent of architectural Muzak. But maybe Scarlatti rather than Wagner is in order? I recall my first experience of Schiphol Airport in Amsterdam, some thirty years ago. It was a comfortable relaxing (and quiet) place, just right for the jet lagged intercontinental traveler. Does the weary commuter really need Calatrava's over-heated hoopla? I think not.
The announcement of the seven finalists for the Obama Presidential Library in Chicago is puzzling. First of all, why such an announcement at all? It has become common practice for museums and concert halls planning new buildings to draw out the architect selection process to the max. First the announcement of a competition; then revealing a short list; then the unveiling of actual designs; then the finalists; and finally—drum roll here—the winner. This process is calculated to generate the maximum amount of media coverage and publicity to assist in fund raising. This appears unnecessary—not to say unseemly—for a presidential library. Moreover, is a design competition really the best way to chose an architect for such a personal building? Obama should be choosing an architect, not a design. (An architect who understands that a presidential library is about the President, not about the architect.) But exactly what is the President looking for? The bewilderingly heterogeneous list (choose between Renzo Piano and SHoP, or between David Adjaye and Williams & Tsien) offers no answer.