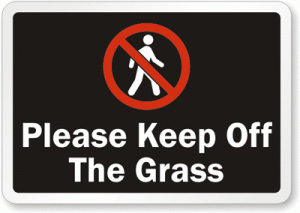 Andrés Duany takes issue in Architectural Record with Michael Sorkin's review of Landscape Urbanism and Its Discontents. But the problem with a compilation of 20 essays by many different authors is that it rarely presents a coherent argument, so almost anything you say about such a book is (sort of) true. Although this is a sanctioned new urbanist collection, the contributors present a variety of–sometimes contradictory–views. Some admire the High Line, some don't; some are still fighting a rear-guard action against the modern movement, some aren't;  some see landscape urbanism as the enemy, some don't. Doug Kelbaugh and Dan Solomon take the sensible position that there is room enough for everyone; Jim Kunstler, spirited as usual, calls landscape urbanism a "lame defense of the bankrupt old mandarin ideology," which is almost as good as Leon Krier's blurb: "old modernist wine presented in new greenwashed bottles." Michael Dennis makes a more telling criticism. "I have not seen, or heard of, any urbanism from so-called Landscape Urbanists . . . I have seen some (occasionally) good urban landscape designs, but mostly they are on the edge of urban contexts–waterfronts, etc." Duany, who is co-editor of this collection, also makes a valid point that Sorkin does not address. All those swales, water gardens, and native plantings, that are a staple of landscape urbanism–and "green" landscapes in general–are invariably off limits to the public, which is forbidden to walk on them. This is in sharp contrast to the Olmstedian tradition, where absolutely no part of a park is inaccessible. That is the great weakness of landscape urbanism; so much of it seems designed to be photographed rather than used.
An international competition for the Washington Monument Grounds has attracted more than 500 participants, and the announcement of the six finalists from as far afield as Korea and the Netherlands has garnered attention in the architectural media. The competition is puzzling, because the sponsor is not the National Park Service, which is responsible for the grounds, but a private group with lead sponsorship from George Washington University, Albert H. Small (a real estate developer), and the Virginia Center for Architecture of the Virginia Society AIA. The competition maintains that the grounds are "unfinished," despite that the Washington Monument (WAMO) grounds have just been handsomely done over by OLIN, a leading firm of landscape architects. Are we to imagine that all this will be ripped up? Apparently so. There appears not to have been a budget for the competition, which is just as well as it is unclear that there is anyone who would actually be prepared to pay for such unnecessary work. As jury member Benjamin Forgey, the late (and longtime) architecture critic of the Washington Post expressed in a sort of dissenting view, "[The site] does not need vast underground facilities and reshapings of the kind proposed in many of these final schemes, even those that are elegantly designed." This is billed as an "ideas competition" meant to provoke and stimulate discussion. But discussion about what? And to what end? That is less clear.
May 3 update: The Trust for the National Mall and the National Park Service announce that OLIN and WEISS/MANFREDI have won the competition for the Washington Monument Grounds at Sylvan Theater. This sensible design greatly improves the rather decrepit theater grounds and may actually have a chance of getting built, assuming that Congress provides the funds. A big if.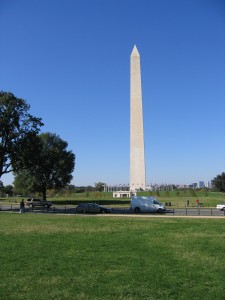 If The Olmsted Legacy, a one-hour documentary on the great landscape architect is playing in your area don't miss it. It includes interviews with many Olmsted scholars (including yours truly) and is an excellent introduction to a man who influenced not only the way that we live in cities, suburbs and even wilderness, but also the way that we think about nature.