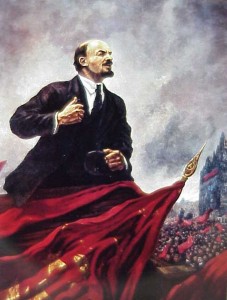 Last night I took part in a panel organized by Fordham University. The topic was "A Home in the City," and the discussion was about future housing strategies for New York. The talk ranged over modular housing, micro apartments, affordable housing, single-room occupancy, and zoning regulations. Of course, everyone knows that housing in New York is very expensive–although not equally expensive for everyone. More than 400,000 New Yorkers live in public housing, and almost a third of New Yorkers live in rent-controlled apartments. Furthermore, as Mary Anne Gilmartin, the CEO of Forest City Ratner, observed, under current regulations new housing developments are required to provide 20 percent affordable units, that is, the expensive market housing subsidizes the lower-income tenants. "Affordable" in this case is a relative term: qualifying annual income for a family of four is $85,900. After the panel, I spoke to Rosemary Wakeman, chair of urban studies at Fordham, who made the point that the unspoken sentiment that lay beneath the surface of the symposium was the feeling of helplessness that middle-class New Yorkers currently had, surrounded by ever more new condo towers for the world's super-rich. You walk down the street and see the darkened getaways of Russian oligarchs, she said. That reminded me of Lenin's Theory of Housing. There is no such thing as a housing problem, he said. You simply divide the housing stock by the number of people that require to be housed and that is the amount of space each citizen gets. Which is precisely what European Communist regimes during the Cold War did. Every citizen had the right to a certain number of square meters of housing, if your dwelling happened to be larger, you had to accept another occupant or two; if you were lucky–or knew whom to bribe–they would be relatives or friends. The Lenin Theory would solve New York's housing problem overnight, although it would hardly make the Russian oligarchs happy. Been there, done that.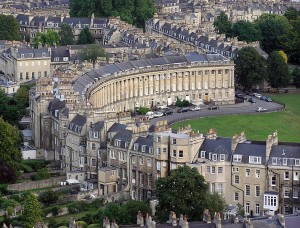 Ever since I first saw it years ago, I've admired the Royal Crescent in Bath. Designed and built by John Wood the Younger in the eighteenth century, it is an early example of real estate development informed by smart architectural design. What is remarkable about this housing terrace is that behind the great Palladian façade, which consists of a giant order of Ionic columns atop a rusticated base, are thirty individual houses. It worked like this. Wood and his partner bought the greenfield (literally, it was an undeveloped field) site from the Garrard family, and subdivided it into 30 lots. The largest houses were to be at each end, and in the center. They sold the lots house by house, starting at one end and working their way to the other. When a lot was sold, Wood was responsible for the construction of the front façade, while the homeowner's architect designed the house behind it according to his client's instructions. From Wood's perspective, it was pay as you go, as he minimized his financial exposure. The first lot was sold in 1767; it took 3 years to reach the midpoint of the crescent. Sales must have slowed down, since the project was not completed until 1775. Royal Crescent was the third Bath real estate development by Wood father and son; the first, started by John Wood the Elder, also an architect/developer, is Queen Square, the second is the Circus. Even then, developers recognized the value of a prestigious name.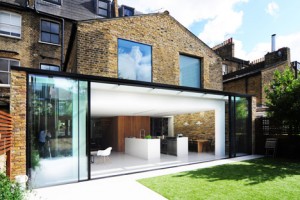 The British architect for this amazingly insensitive addition is called Bureau de Change. Need one say more?
There is some evidence that after five years the housing industry is showing signs of recovery. The sixty-four-thousand-dollar question is what form the recovery will take. It all depends on who you listen to. Those who believe that economic recovery will be spear-headed by consumer spending, see us going back to business as usual, that is, expanding the homeownership rate, and building as many large houses as the market will allow. New Urbanists, on the other hand, see the recession as a wake-up call and foresee a return to denser communities. Others see the increase in rental housing as a harbinger of a new Age of Tenants. Advocates of small houses see, well, more small houses. The problem is that most of this is wishful thinking; the truth is that we don't know whether the housing recession was a correction or a game-changer. My own guess is that Americans' appetite for large single-family houses on their own lots will not diminish. At the same time, the willingness to take risks will be curtailed, and I would expect that ex-urban housing, far from city centers will be less attractive, in lieu of infill housing in established communities. A lot will depend on how quickly the economy recovers. If high unemployment and low wages drag on for another five years, that will mean that many young families will have been tenants for a full decade—that's long enough to break the homeownership habit, especially if you can't afford it anyway. But that's only a guess.