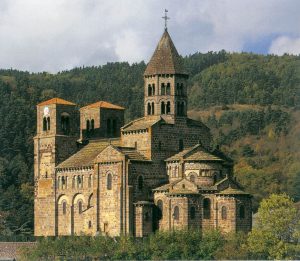 I recently watched an interesting lecture on YouTube delivered by Dietmar Eberle at the 2013 World Architecture Festival in Singapore. Eberle is the principal of the Austrian architectural firm Baumschlager Eberle. During his talk he referred metaphorically to Weekday Architecture and Sunday Architecture. The former are the places where we spend most of our lives, the places where we live, work, and shop. The latter, by contrast, are the special buildings that we use on weekends: museums, concert halls, casinos, and of course places of worship. In the past, "Architecture" was synonymous with Sunday Architecture, churches, civic monuments, royal palaces. Weekday Architecture was left to vernacular builders. By the early twentieth century, architects had made inroads into Weekday Architecture, and they were designing housing, factories, and department stores. The early modernists went so far as to try and abolish Sunday Architecture, with the result that it was often hard to distinguish a city hall from a warehouse. Today, it feels like we have moved in the  opposite direction: we have abolished Weekdays—as if every day could be Sunday.  Sunday Architecture is what the public expects, what the media covers, and what the schools teach.
Monacelli Press has issued a new monograph on the work of Robert A. M. Stern Architects—one of a continuing series. This one is titled City Living, and it describes urban apartment houses, more than thirty of them. RAMSA is an eclectic firm, but the architectural style of these apartment towers is consistent, what New Yorkers call "prewar," that is, pre-WWII. It appears that everybody wants "New York prewar" for the book describes built work not only in the major American cities—New York, Los Angeles, Chicago, Washington, D.C., Boston, Atlanta—but also in London, Moscow, Toronto, Lima, Shanghai, Chongqing, and Taipei. And why not? The upper-middle-class New York City apartment building of the 1920s remains the acme of civilized high-rise, high-density urban living. It  successfully mediates between the street and the skyline, provides a sense of character that reflects—but does not overwhelm—its communal function, and gives the designer the freedom to lay out interesting unit plans. If you must have pencil-thin towers, and this disturbing building type seems unstoppable, then RAMSA's 82-story 30 Park Place on Church Street in Lower Manhattan seems better than the alternatives.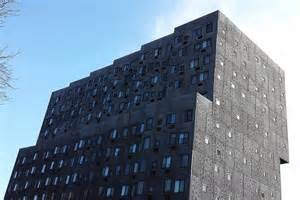 I came across a new term the other day: NOAH. It stands for "naturally occurring affordable housing" and it was coined by Howard Husock and Alex Armlovich of the Manhattan Institute. Their paper is focused on New York City, specifically Mayor Di Blasio's plan to build 80,000 new "permanently affordable" rental units over ten years. The researchers found that there are almost 50,000 NOAHs already in existence, that is, "apartments that overlap in price with the mayor's affordability targets but that are currently available and require no additional government investment." These apartments are in less expensive parts of the city, as one would expect. Husock and Armlovich's general thesis is interesting. Advocates of affordable housing usually take it for granted that any solution requires building new housing. New publicly-financed housing is more expensive than existing market housing, in part because it involves public agencies, architects, social workers, etc., in part because affordable housing standards usually exceed what the market provides, and in part simply because new housing costs more than existing housing (by the same logic, lower-income people tend to drive used cars not this year's model). Just how much more expensive was demonstrated by the Sugar Hill Development (illustrated) which was praised by New York magazine as "the kind of high-design, low-cost housing that the city needs." Built by a non-profit in Harlem, and designed (in hip, forbidding black by David Adjaye), the project reached a cost of $550,000 per unit, well above the city average. High-design, maybe, but definitely not low-cost.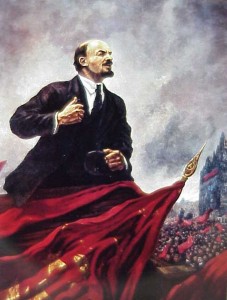 Last night I took part in a panel organized by Fordham University. The topic was "A Home in the City," and the discussion was about future housing strategies for New York. The talk ranged over modular housing, micro apartments, affordable housing, single-room occupancy, and zoning regulations. Of course, everyone knows that housing in New York is very expensive–although not equally expensive for everyone. More than 400,000 New Yorkers live in public housing, and almost a third of New Yorkers live in rent-controlled apartments. Furthermore, as Mary Anne Gilmartin, the CEO of Forest City Ratner, observed, under current regulations new housing developments are required to provide 20 percent affordable units, that is, the expensive market housing subsidizes the lower-income tenants. "Affordable" in this case is a relative term: qualifying annual income for a family of four is $85,900. After the panel, I spoke to Rosemary Wakeman, chair of urban studies at Fordham, who made the point that the unspoken sentiment that lay beneath the surface of the symposium was the feeling of helplessness that middle-class New Yorkers currently had, surrounded by ever more new condo towers for the world's super-rich. You walk down the street and see the darkened getaways of Russian oligarchs, she said. That reminded me of Lenin's Theory of Housing. There is no such thing as a housing problem, he said. You simply divide the housing stock by the number of people that require to be housed and that is the amount of space each citizen gets. Which is precisely what European Communist regimes during the Cold War did. Every citizen had the right to a certain number of square meters of housing, if your dwelling happened to be larger, you had to accept another occupant or two; if you were lucky–or knew whom to bribe–they would be relatives or friends. The Lenin Theory would solve New York's housing problem overnight, although it would hardly make the Russian oligarchs happy. Been there, done that.