The Washington, DC Public Library System, which is planning a makeover of the Martin Luther King, Jr. Memorial Library, has released what it calls "preliminary design concepts" by the three architecture firms competing for the job: Studios  Architecture and the Freelon Group; Patkau Architects, Ayers Saint Gross, and Krueck + Sexton Architects; and Mecanoo and Martinez+Johnson. The MLK Library (1966) is a late work of Mies van der Rohe, completed after the master's death in 1969, although designed while he was still active, simultaneously working on the unbuilt Mansion House Square project in London. Usually I don't like to comment on unbuilt designs, but since the library is built, I will make an exception. The MLK Library is not a masterpiece, but it deserves better than the shabby treatment is receives from Studios and Mecanoo, who place fashionably skewed boxes above (and overlapping) the existing building in feeble attempts to bring excitement to the work of an architect who intentionally avoided excitement. "I don't want to be interesting, I want to be good," he once said. Only Patkau seems to have grasped that deference rather than contrast is the right design strategy. (Patkau adds a floor whose design is almost Miesian.) The library has announced that it "will work with community input to develop a redesign." Commendable but also scary. It requires architectural sophistication to square the circle that is the particular design challenge of this project. Subtlety is not the usual product of public meetings, where the noisiest often prevail. Poor old Mies.
Update: The library passed over the low-key Patkau proposal and chose the "exciting" Mecanoo scheme. It will be interesting to see if such an insensitive defacement of a modernist landmark will pass muster with the Commission of Fine Arts and the National Capital Planning Commission. Let's hope not.
Tom Kligerman, of Ike Kligerman Barkley, was showing me his new 3D printer the other day. His firm specializes in high-end houses, mostly though not exclusively traditional in design. Their printer, about the size of a Smart Car, is used to produce iterative study models that are extremely detailed, as if made by a Swiss watchmaker or a particularly obsessive ship-in-the-bottle hobbyist. 3D printers are all the rage in architecture schools. I can see why they're popular with students. It's sort of like having an in-house professional modelmaker—he can make even your half-baked efforts look good. But is it a good learning tool? I doubt it. 3D printers are capable of printing anything, buildable or unbuildable, functional or dysfunctional, sensible or nonsensical. It is not that acquiring modelmaking skills makes you a better architect, but the process of building models—like the act of sketching—does teach you about design. It takes several hours to print a complex shape, and I suspect that the demand on 3D printer time in schools will preclude them being used as iterative design tools. They will just make pretty models.
A new building for Yale's School of Management designed by Norman Foster was formally opened on January 9. New B-school facilities are sprouting like ragweed, not only in the United States but globally. The reason is not hard to find. Their alumni are among the richest on the planet, and demand for MBAs and business degrees has skyrocketed. The best schools want to improve their facilities; the newcomers want to jump on the bandwagon, and a fancy new building helps to attract students. Virtually all of these buildings are the work of prominent architects such as Norman Foster (Imperial College, London), David Chipperfield (HEC, Paris), and David Adjaye (Skolkovo, Moscow). The go-to firm in the U.S. is Robert A. M. Stern Architects, which has designed no less than a dozen B-schools, including at Harvard, the University of Virginia, and Rice. Most RAMSA business schools are traditional in style, although several (Drexel, Penn State, Ithica College) are best described as transitional—modern but not too modern. Berkeley (Moore Ruble Yudell) and Temple (Michael Graves) built PoMo buildings, although few B-schools have followed their lead. Most have opted for traditional, transitional (KPF at Wharton and Michigan), or mainstream modern (Rafael Viñoly at the University of Chicago and the University of South Carolina). KPF is edgier at Florida International and Arizona State, Enrique Norten is cooly minimalist at Rutgers. And Frank Gehry is Frank Gehry at Case Western Reserve. Not to be outdone, Columbia's B-school announced that Diller, Scofidio & Renfro, darling of the critics, will design their new home. For a while, RAMSA set the pace with its traditional designs, but Foster at Yale may signal a new design trend among B-schools. The classrooms are contained in drum-like volumes that surround an enclosed courtyard, creating the impression of an elegant high-tech watering hole. A fitting lair for the wolf pups of Wall Street.
From the ball and chain desk.
The recent demolition of Bertrand Goldberg's Prentice Hospital, and the announced demolition of Williams & Tsien's Folk Art Museum, raises the vision—or specter, depending on your point of view—of future demolitions of not-so-old buildings. What happened to the preservation of the past? I have always believed that the undoubted popularity of the historic preservation movement depends less on some abstract notion of heritage conservation and more on the actual architecture being preserved: in the past, that has meant the well-built, well-designed, and much cherished buildings of the late nineteenth and early twentieth century. Now that mid-century modern buildings are coming under the wrecker's ball, the question becomes more complex. Many of these buildings are not well-built, are cavalierly planned, and are definitely not cherished by the public—some are actively disliked. They are also designed differently. Traditionally, buildings were meant to be durable, not merely physically but aesthetically. That implied a degree of conservatism when it came to design, eschewing the latest fashion, and leaning on past precedents. When architects cut the cord to the past, and focus only on the here-and-now, architecture becomes more exciting and more fashionable, but it also becomes shorter-lived. Rough concrete, googly shapes, oval windows, and built jokes age as badly as hula hoops and pet rocks. No wonder that preservationists have a hard time garnering public support for Brutalist architecture. And postmodernism is next. The Portland City Council is considering whether to demolish the Portland Building, a postmodern landmark by Michael Graves that requires the infusion of $95 million in repairs and improvements. (No one is suggesting destroying Ray Kaskey's wonderful statue, though.) And one can imagine what will happen in a few years when deconstructivist buildings, many of which are exceedingly poorly built as well as distinctly oddly designed, are put on the block.  Spend money fixing them up, or write them off as a bad architectural moment?  Expect opposition, outrage—and more demolitions.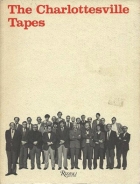 The Charlottesville Tapes is well worth a second read. In 1983, Jaquelin T. Robertson, then architecture dean at the University of Virginia, brought together two dozen architects to a private two-day confab (pointedly, no critics or historians were invited, only practitioners). It was a heavyweight group, a mixture of American, European, and Japanese architects, among them nine future Pritzker Prize winners, and four future Driehaus laureates. Each participant presented one project; discussion followed. The book is an edited version of the conversations. Reading the lively exchanges, one can only reflect on how much has changed since. Several of the participants (Philip Johnson, Paul Rudolph, Charles Gwathmey, O. M. Ungers, Carlo Aymonino) are deceased. Some reputations have risen (Toyo Ito, Tadao Ando), some have not (Kevin Roche, Cesar Pelli). Some of the tyros, like Rem Koolhaas and Robert A. M. Stern, have become household names. Stern presented a Jeffersonian dining hall at UVA—few would have guessed its traditional style would herald a comeback of classicism. Thirty years ago, postmodernism was in full bloom with Michael Graves the man of the hour. Not all the participants at the conference were as well-known: Frank Gehry was still building houses, and Léon Krier wasn't building anything at all. Much of the discussion centered on urban design. On this point, Robertson was not sanguine: "I have real doubts that the kind of media-hyped, consumer-oriented pluralism that we have today will in fact produce an elegant or an equitable urban environment," he wrote. Perhaps that was too bleak. The new urbanist movement had yet to appear, and Battery Park City, Celebration, and Poundbury were in the cards. So were iconic buildings such as the Bilbao Guggenheim and the Seattle Public Library, which would influence city development. But Robertson was right: as city building in China and the Gulf would conclusively show, good urbanism remains contemporary architecture's Achilles heel.