The announcement of the seven finalists for the Obama Presidential Library in Chicago is puzzling. First of all, why such an announcement at all? It has become common practice for museums and concert halls planning new buildings to draw out the architect selection process to the max. First the announcement of a competition; then revealing a short list; then the unveiling of actual designs; then the finalists; and finally—drum roll here—the winner. This process is calculated to generate the maximum amount of media coverage and publicity to assist in fund raising. This appears unnecessary—not to say unseemly—for a presidential library. Moreover, is a design competition really the best way to chose an architect for such a personal building? Obama should be choosing an architect, not a design. (An architect who understands that a presidential library is about the President, not about the architect.) But exactly what is the President looking for? The bewilderingly heterogeneous list (choose between Renzo Piano and SHoP, or between David Adjaye and Williams & Tsien) offers no answer.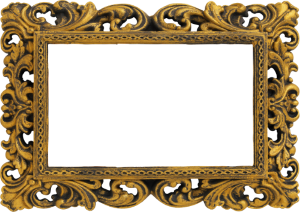 "Architecture is the picture frame and not the picture" is a memorable quote attributed to the mid-century California modernist, William Wurster. Wurster, a notable teacher as well as an architect, was reminding his students that architecture is always a setting, not the main event. I thought of Wurster's observation recently when I was writing an essay for Architect on the challenges of architectural biography. Why are there so few first-rate biographies of architects, I asked? Or, to put it another way, why don't first-rate biographers such as David McCullough, Edmund Morris, and Walter Isaacson, take the life of an architect as their subject? Is it that there are simply too few readers who are interested in what architects actually do? People are fascinated by cars, for example, but they are not that interested in how—and by whom—they are designed. You can count recognizable car designers on one hand: Ferdinand Porsche (Volkswagen Beetle), Alec Issigonis (Mini), Raymond Loewy (Studebaker Commander), Harley Earl (1953 Corvette), Pinninfarina (Giulietta Spider). Similarly, people recognize iconic buildings (the White House, the Empire State, San Francisoco City Hall) without necessarily knowing—or caring—who built or designed them. Or, as a friend suggested, perhaps architects are just not that important in the overall scheme of things. After all, what would you rather read about, the person who made the picture frame, or the one who painted the picture?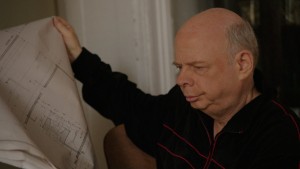 Watched Jonathan Demme's film version of Ibsen's A Master Builder the other evening. What struck me was Wallace Shawn in the title role, a combination of charm and egoism that, in my experience, is typical of most successful architects. Charm is required to convince clients, review panels, and community boards of the merits of one's case; egoism is required to convince oneself of the merits of an as-yet unbuilt, perhaps untried, idea. I have never been convinced by the cinematic portrayal of architects—Gary Cooper in The Fountainhead, Paul Newman in Towering Inferno, Richard Gere in Intersection. (Gere, at least, did have the Armani suits.) Burly Albert Finney in Two for the Road, was charming and ego-centered by turns, but he was too physical—one could imagine him playing rugby. But architects, at least in my experience of students in college, are rarely athletes and never of team sports. Tennis and squash, maybe, but not baseball or football. Short, self-contained, charismatic, Shawn's Halvard Solness was perfect.
You can divide residential architects into two categories: those who design for their clients, and those who design for their colleagues. When the work of Category I is published, it is in mass market magazines such as Architectural Digest and Elle Decor; the work of Category II appears in professional journals and architectural monographs. These are read by  architecture students, which may be why Category IIers tend to be invited to teach. Another reason is that Category II is interested in originality and innovation, which attracts tyros. In truth, the innovation is rather narrow: note the current popularity of black-stained wood, skinny columns, and prefabrication. Category I architects are more concerned with what has worked in the past, which makes their work more traditional, although the range encompasses regionalism, vernacular styles, and eclecticism.
The situation in institutional and commercial building is different. It would be almost impossible for a Category I architect to win an international competition for a library, museum, or concert hall today. In commercial buildings, Category II architects likewise dominate since the media and marketing privilege the new-new thing. A Category I architect must count on the (rare) cases of exceptional patrons (college presidents, corporate CEOs) who are prepared to buck fashion and take the longer view.
Frei Otto (1925-2015) is an inspired choice for the Pritzker Prize. When I was a young architect, he was the man of the moment. I thought that his German pavilion at Montreal's Expo '67 was the best building of the exhibition. The sense of fluid, uncompartmented space created by the tent structure was something entirely new. That was just a warm-up for his breathtaking Olympic Stadium in Munich. I saw that building in 1972 and wrote about it—my second ever published article. Otto was later overshadowed by postmodernism, and by celebrity-driven architecture, but his lightweight architecture prepared the way for architects such as Piano, Foster, and Grimshaw. Otto—an engineer as well as an architect—never used structure as a fashion statement; his solutions were always rooted in iron-clad logic.