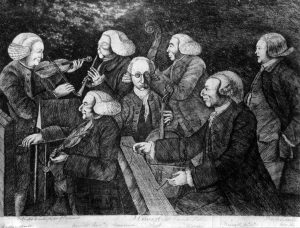 This week the short list was announced for London's new Center for Music, which will be the future home of the London Symphony Orchestra and the Guildhall School of Music and Drama. The usual suspects include Frank Gehry, Renzo Piano, Norman Foster, and Snøhetta. Traditionalists need not apply; that's a shame. Léon Krier has recently written about a new site for the hall, and it would have been nice to see at least one name like John Simpson or Robert Adam on the list. Or Bill Rawn of Boston, who has designed some admirable low-key concert halls. But the Symphony Orchestra wanted fireworks. Gehry's Disney Hall is hard to beat, but London may not be the place for his brand of acrobatics. Piano's hall will have red seats, and be predictably workmanlike. Foster will be Foster. My money is on Amanda Levete. She is teaming up with Jack Diamond and Donald Schmitt of Toronto, who have designed opera houses in Toronto and St. Petersburg, and a concert hall in Montreal. If London wants a building that sounds good and can be built without breaking the bank—or cutting corners—they should consider this team.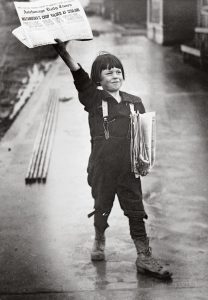 The other day I read in The Architects Newspaper that the dean of IIT had stepped down. While this is undoubtedly of keen interest to IIT faculty and students why is it considered news? Perhaps because five years ago, when Wiel Arets was appointed dean, that decision was widely reported. But why was that event newsworthy? Architecture schools operate under a handicap where publicity is concerned. Law schools periodically gain attention when their graduates attain high positions, the Supreme Court or even the White House; business schools are lauded for the wealth of their graduates; and medical schools can announce the occasional cure for this or that. But architecture schools rarely conduct groundbreaking research, and when all is said and done the education of architectural professionals is a dull affair. Every year, year in and year out, a new group of graduates is sent out to stock the nation's drafting rooms, and year in and year out a new cohort arrives at the door. Not much news there. Architecture schools attempt to promote exhibitions of their students' work, but it is after all, student work, that is, the exercises of trainees, of little interest to the world at large. Which brings us to the appointment of deans and chairs—not big news in itself, but a change in the routine. Or perhaps news, if the name is recognizable, not an obscure academic, of course, but a globetrotting practitioner. In a culture driven by celebrity, that is sufficient to pass for news.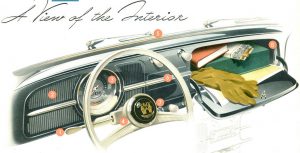 My first car was a Volkswagen. It was a 1960 model bought in Hamburg in 1967, and it carried me without a hitch as far as Valencia (which is where it was stolen, but that's another story). I'd never driven a VW before, but the simple controls required no advance knowledge. The only gauge was a large speedometer that included an odometer, turn indicators, and two (unidentified) warning lights, one for oil pressure and one for the alternator/generator. A third warning light lit up when the gas tank was empty, which required flipping a switch to access the reserve tank (about a gallon, or 40 miles)—there was no gas gauge. There was no temperature gauge because the engine was air-cooled. In addition, the dashboard included two white pull-knobs; the left was for lights and the right for the windshield wiper. I think there was a choke knob somewhere.
I was reminded of my VW the other day when a friend offered my a ride in his new Prius. The digital read-outs of what Toyota calls the Multi-Information Display, covered a range of technical information such as low tire pressure and fuel consumption, and included such extraneous information as which door was open. Basically, the traditional gauges were replaced by a small computer screen, and like most personal computer screens, it was awash in icons, numbers, and information. Since the marginal cost of adding more information is minimal, I got the sense that the designers had simply piled on the bells and whistles.  No doubt one gets used to it in time, but I would miss the minimalist elegance of my old VW.
Smart phones, iPads, and laptops are recent innovations, but their human interface is a Victorian technology that is almost 150 years-old. The QWERTY keyboard appeared first in an 1868 typewriter patent granted to Christopher Sholes, Carlos Glidden and Samuel Soule. The patent was acquired by E. Remington and Sons, a firearms and sewing machine manufacturer, and 5 years later, the so-called Sholes & Glidden, also known as the Remington 1, appeared. The machine was not perfect—it typed exclusively in caps, and the typist worked "blind," that is, she could not see what she was typing since the keys struck the underside of the platen). Nevertheless it was a commercial success—Mark Twain was an early adopter and Life on the Mississippi became the first typewritten manuscript ever summited to a publisher.
Later typewriters added a shift lever that allowed upper and lower case typing, and solved the typing blind problem, but the QWERTY keyboard, said to be invented by Sholes, a Wisconsin  newspaperman, remained (and remains today, slightly modified to meet the needs of different languages—QWERTZ in Polish). According to Martin Howard, whose collection of antique typewriters can be viewed on his website, the odd arrangement separated letters that were frequently typed together to avoid clashing of type bars. Thanks to the  Remington 2, called the Model T of typewriters, the QWERTY keyboard, enjoying the first-mover advantage, became the de facto standard and resisted all efforts to replace it with alternative arrangements. Like the musical keyboard, which dates back to at least the fourteenth century, the QWERTY keyboard seems destined to endure.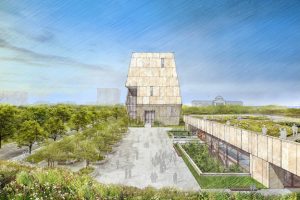 According to a report in Politico, unlike all previous presidential libraries since FDR's, the Obama "library" will not contain any presidential papers; the actual archives will be located elsewhere. This means that the  building in Lincoln Park will not be owned and operated by the National Archives and Records Administration (NARA).
Why did Obama opt for this unusual solution? According to Politico, the rationale may have been financial. "If the Obama Center chose to include a "presidential archival facility," the private Obama Foundation would be required to provide NARA with an endowment equal to 60 percent of the total cost to build and equip that facility for ongoing operation and maintenance expenses," it reported. "For a library that has been estimated to cost more than a billion dollars, such a move could save hundreds of millions." Or perhaps Obama simply preferred that control of the facility not pass to the federal government. The Obama Presidential Center, as it is to be called, is intended to function more like a community center than a traditional presidential archive-cum-shrine, which may be appropriate for the president who was the Community-Organizer-in-Chief.
Which brings us to the recently unveiled preliminary design. Like many Williams & Tsien projects, the centerpiece is a striking if somewhat mysterious form. It recalls a funerary urn. Is this meant to suggest that the building is a memorial to its subject? The press release that accompanied the design described the complex as "a recreational destination and center for gathering on the South Side for families, community members and visitors alike." So what is it to be, a national icon or a neighborhood center? Squaring that particular circle will not be easy.